Job Information
| | |
| --- | --- |
| Company: | BioScript Solutions |
| Job Title: | Manager, Human Resources |
| Location: | Moncton, NB |
| Position Type: | Full Time |
| Application Deadline: | 2020-03-04 |
| Reference Number: | 2020-043 |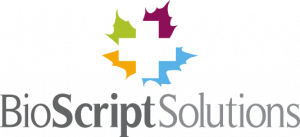 Company:
BioScript Solutions
Job Title:
Manager, Human Resources
Location:
Moncton, NB
Position Type:
Full Time
Application Deadline:
2020-03-04
Reference Number:
2020-043
Job Description
We have an exciting growth opportunity available for a Manager, Human Resources. Based out of our Home Office in Moncton, NB, the HR & Payroll team serve over 750 employees nationwide, across our 4 companies. We are adding to our team to help support many upcoming changes and initiatives across our organization.

This role will be responsible for leading the day-to-day operations and strategic planning for general HR functions, including policy development and implementation, special projects and initiatives, performance management, employee relations, reporting, and more. In addition, this role will oversee the work and performance of a team of 3 HR professionals.

Responsibilities

Reporting to the Director of Human Resources, the successful Manager, Human Resources, is responsible to:

• Develop and monitor overall HR strategies, systems, tactics and procedures across the organization;
• Oversee and lead a group of HR professionals to ensure HR is providing the highest quality of service to the organization;
• Drive the optimization and integration of our newly implemented HRIS into day to day processes;
• Develop and drive performance management programs and work with the HR team and managers to effectively manage individual performance proactively through the use of training plans, corrective action documentation, and performance feedback;
• Provide guidance to the HR team and managers on applying company policies and procedures, ensuring they are applied fairly;
• Ensure effective communication of Company-wide and local initiatives and decisions;
• Research and provide the HR team and management with recommendations on compensation including salary, benefits, commissions and bonuses;
• Regular consultations with the Director of HR to analyze and prioritize business objectives and make HR related recommendations that will assist with meeting business goals;
• Support and enable the achievement of business strategies by providing proactive insights based on people and organizational strengths and constraints.
Qualifications
Qualifications

• Bachelor's degree in Human Resources, Business, or other related discipline, OR a Certificate in Human Resources, OR equivalent combination of education and experience;
• 8+ years of progressive experience as an HR Business Partner in a high-paced environment;
• 5+ years' experience in an HR leadership position will be considered an asset;
• CPHR designation attained or in progress is highly preferred;
• Previous experience working and/or integrating processes using an HRIS is strongly preferred;
• Experience or designation in Payroll will be considered an asset;
• Experience partnering with various stakeholders in a cross-functional environment;
• Proven track record of delivering results and successfully managing change;
• Sound knowledge of employment laws and practices is required;
• Well-developed critical thinking and problem solving skills; ability to make decisions and work autonomously when necessary;
• Experience in the administration of various HR programs, preferably in an environment where employees were spread out over various geographic areas;
• Highly organized with strong attention to detail;
• Strong interpersonal skills with employees at all levels, with demonstrated conflict management and resolution skills;
• Capable of balancing multiple demands and priorities under tight deadlines;
• Flexible and adaptable to changing business needs; and
• Demonstrated ability to identify and contribute to the development of new initiatives, ideas, and approaches to improve our team's processes and systems.
About the Company
BioScript Solutions provides a unique complement of services supporting the distribution and provision of complex drug therapies. We are dedicated to providing the highest quality patient centered care in the specialty pharmacy industry in Canada.

BioScript is the proud winner of the 2016 Entrepreneur of the Year - Atlantic Region award from Ernst & Young, which recognizes the vision, leadership, and achievement of Canada's most successful entrepreneurs. We are also honoured to qualify as an Employee Recommended Workplace by the Globe & Mail and Morneau Sheppell, which recognizes excellence in achieving a healthy, engaged, and productive workforce and is the only award of its kind based entirely on employee feedback.
How to Apply
Please submit your application to recruitment@bioscript.ca before March 4, 2020.

We thank all applicants for their interest, however only those selected to participate in the hiring process will be contacted.