Job Information
| | |
| --- | --- |
| Company: | Chaleur Sawmills |
| Job Title: | Human Resources Manager |
| Location: | Belledune, NB |
| Position Type: | Full Time |
| Application Deadline: | 2018-02-17 |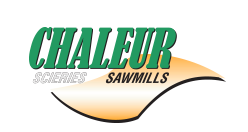 Company:
Chaleur Sawmills
Job Title:
Human Resources Manager
Location:
Belledune, NB
Position Type:
Full Time
Application Deadline:
2018-02-17
Job Description
The Sawmill is seeking a Human Resources Manager to join their team. If you are looking for an opportunity that offers variety and the ability to wear many influential hats; where each day being different from the next; and are known as a versatile individual that has the ability to multitask, prioritize and lead a department, this opportunity may be exactly the challenge that you are seeking.

ROLE OVERVIEW:
Reporting to the President and working collaboratively with the broader leadership team, the HR Manager is responsible for the efficient and effective implementation and management of all aspects of the Human Resources function. The Manager will contribute to the success of the business by developing, implementing and executing short- and long-term HR strategies, plans, policies and programs to support the strategic objectives and continued growth of the sawmill. S/he also plays a significant role in coaching and advising business leaders on all human resources topics and best practice strategies.

This leader will implement improved people strategies around employee engagement including but not limited to employee relations, performance management, workforce planning, change management, training and development, driving excellence to ensure the organization's success, now and in the future.

The ideal candidate is comfortable at a senior level, supporting organizational direction and equally comfortable with a hand-on approach, with strong interpersonal and communication skills, and the ability to influence and interact with all levels of employees and leaders. S/he is a trusted advisor, resourceful, and adaptable, skilled in examining and re-engineering operations and procedures, developing policy, and building and implementing HR transformation initiatives. As a natural coach and mentor, s/he is capable of being in the trenches to delivering value-added HR solutions at the senior leadership table.
Qualifications
Bachelor's degree in Business Administration, Sociology, Psychology, or an equivalent related field; or equivalent education and experience in the field of human resources;
Chartered Professional in Human Resources (CPHR) designation is a strong asset;
Minimum five (5) years' progressive experience in multiple HR disciplines (i.e. employee relations, performance management, coaching, recruitment, compensation & benefits, etc.);
Minimum three (3) years' experience working within a manufacturing environment;
Excellent interpersonal and communication skills with ability to establish effective working relationships, lead, motivate, coach, mentor and resolve conflicts;
Demonstrated ability to handle sensitive and confidential situations and information with discretion and professionalism;
Solid working, up-to-date knowledge of Canadian legislation and HR compliance;
Knowledgeable in HR policies and procedures, benefits and compensation, HRIS/ Payroll systems, and full-cycle recruitment;
Proficient in the use of HR Information Systems and Microsoft Office Suite;
Lead and manager disability and attendance management programs.
Additional Information
This is a full-time salary position with an attractive benefits package, a challenging and rewarding work environment, and excellent career development opportunities.
About the Company
Chaleur Sawmills, based in Belledune NB, is the result of a dream and the work of four local entrepreneurs, who along with a group of dedicated employees, built the company from its inception in 1994. Completely automated, the sawmill produces 172 million board feet per year, with raw material from both private wood lots and crown land. The lumber is marketed throughout North America, with the majority destined for the US Eastern Seaboard, by rail, and distributed by truck to the New England States and Canada. Chaleur Sawmills employs close to 200 people on the site.
How to Apply
To express interest in this opportunity, you are invited to forward your resume and detailed cover letter to Jennifer Murray, Human Resources Consultant: jennifer@jennifermurrayconsulting.com

Please indicate "HR Manager" in the subject line.