Job Information
| | |
| --- | --- |
| Company: | Cavendish Farms |
| Job Title: | Talent Acquisition Specialist/ HR Business Partner |
| Location: | Dieppe, New Brunswick |
| Position Type: | Full Time |
| Application Deadline: | 2018-02-12 |
| Reference Number: | 18000343 |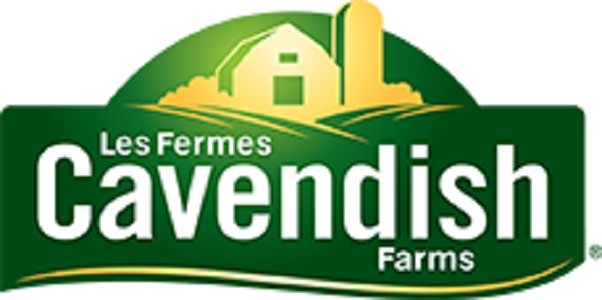 Company:
Cavendish Farms
Job Title:
Talent Acquisition Specialist/ HR Business Partner
Location:
Dieppe, New Brunswick
Position Type:
Full Time
Application Deadline:
2018-02-12
Reference Number:
18000343
Job Description
Cavendish Farms is looking for a seasoned human resources or recruitment professional to join the Cavendish Farms team. As a recruitment expert, you believe the most important decision we make is who we hire. You are customer focused, easily building strong relationships with candidates and hiring managers and are passionate about finding the best talent to support our fast growing business! You thrive in a fast paced, ever changing environment and leverage social media and other recruitment channels to build networks and ensure a pipeline of talent is always available.

This position will also act as a Human Resources Business Partner, focused on support and execution of various employee relations, performance management and communication strategies in support of their assigned client group within the Cavendish business.

Key Responsibilities:
Develop business Workforce Plans to understand and identify hiring needs and work with Hiring Managers to initiate the recruitment process by creating job openings in the Applicant Tracking System.
Work closely with Hiring Managers to coordinate recruitment process including evaluating candidates using assess techniques to determine the "right fit" and make hiring recommendations.
Participate in business improvement initiatives and identify opportunities to improve the efficiency and effectiveness of our recruitment processes.
Partner with the organization to plan and execute career awareness events including co-op recruiting, career fairs, and post-secondary partnerships in support of your client group.
Build positive working relationships across all levels of the organization;
Assist with the execution of HR programs and policies regarding performance management, training and development, compensation, employee relations, recognition and engagement and others as assigned;
Other HR activities as required.
Qualifications
Successful Candidate will possess the following qualifications:
Post-secondary education with an emphasis on HR, or equivalent experience;
Experience in manufacturing or agricultural industry considered an asset;
Minimum 3-5 years' experience sourcing top talent using various recruitment channels including social media, resume mining, and networking.
The drive to deliver exceptional results with an ability to prioritize, coordinate, and manage multiple competing priorities/activities.
A track record for bringing forward new and creative solutions to recruiting opportunities and constantly seeking opportunities to improve the attract and recruit process.
Demonstrated ability to work in a dynamic and demanding environment while remaining positive and focused.
A keen eye for detail and demonstrating a high sense of urgency in delivering high quality customer service;
Collaborative in nature and possess finely tuned communication, interpersonal and relationship building skills.
About the Company
Cavendish Farms is a leading producer of frozen food products for retail and foodservice markets throughout Canada, the United States, and around the world. We have state-of-the-art potato processing plants in Prince Edward Island, Lethbridge, Alberta, and Jamestown, North Dakota, and an appetizer plant in Wheatley, Ontario. Our Head office is in Dieppe, New Brunswick and has sales office locations in Toronto, Montreal, and Boston.
How to Apply
Please apply online by February 12, 2018.

We appreciate your interest in our company! The initial review of applications will begin on the deadline date for applying. Applications received after the deadline may not be considered. Only those candidates selected for an interview will be contacted.

Cavendish Farms Corporation is committed to the principle of equal opportunity in its employment practices and to providing an environment free from discrimination and harassment for all employees.