Job Information
| | |
| --- | --- |
| Company: | J.D. Irving, Limited |
| Job Title: | Payroll Coordinator |
| Location: | Saint John, NB |
| Position Type: | Full Time |
| Application Deadline: | 2018-02-20 |
| Reference Number: | 17002962 |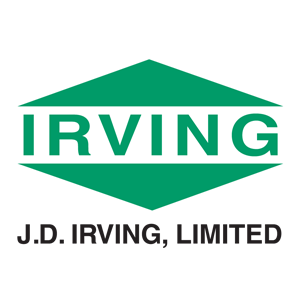 Company:
J.D. Irving, Limited
Job Title:
Payroll Coordinator
Location:
Saint John, NB
Position Type:
Full Time
Application Deadline:
2018-02-20
Reference Number:
17002962
Job Description
We are currently seeking talented individuals to join our team of dedicated professionals within JDI Finance Shared Services. We have the following opportunity available for a Payroll Coordinator.

You will work as part of a team to provide excellence in payroll services to a group of our internal affiliated clients. You will also be responsible to identify process improvements to ensure we are continuously improving our service.
Key Responsibilities:
Accurate & timely Canadian or US payroll processing.
Processing of payroll related remittances.
Prepare & distribute records of employment.
Balance & produce information slips (T4/T4A/W2. Etc.)

What We Offer:

At JDI you will be rewarded with a competitive benefit and salary package as well as the opportunity to take part in job related training and development. You will be given the opportunity to grow and develop in your current role as well as being able to progress within the division and entire company.
Qualifications
Years of Experience: 2-5 years' work experience
Currently have a professional payroll certification (PCP) through the Canadian Payroll Association or previous payroll expertise with a willingness to pursue a certification.
Experience with JD Edwards or ADP is an asset but is not a requirement.
You are highly self-motivated, with a strong desire to succeed and enjoy working in a fast paced, multi deadline, team-oriented environment. You are detail oriented and have a genuine career interested in the area of payroll and benefits.
Additional Information
We appreciate your interest in our company! The initial review of applications will begin on the deadline date for applying. Applications received after the deadline may not be considered. Only those candidates selected for an interview will be contacted.

J.D. Irving, Limited is committed to the principle of equal opportunity in its employment practices and to providing an environment free from discrimination and harassment for all employees.
About the Company
J. D. Irving, Limited is a large diversified conglomerate based in Saint John, New Brunswick with over 15,000 employees in Canada, the United States and select international jurisdictions. Our operations span the forestry, transportation, retail, shipbuilding, food & agriculture, consumer products and construction industries.
How to Apply