Job Information
| | |
| --- | --- |
| Company: | Shannex |
| Job Title: | Human Resources Partner |
| Location: | Moncton |
| Position Type: | Full Time |
| Application Deadline: | 2018-12-17 |
| Reference Number: | https://shannex.itacit.com/itacit-career-ui/postings/38836?CLIENT=77426639&SID=2&LANGUAGE=en |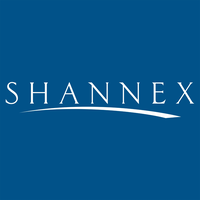 Company:
Shannex
Job Title:
Human Resources Partner
Location:
Moncton
Position Type:
Full Time
Application Deadline:
2018-12-17
Reference Number:
https://shannex.itacit.com/itacit-career-ui/postings/38836?CLIENT=77426639&SID=2&LANGUAGE=en
Job Description
Based in Moncton or Miramichi, and as part of the Human Resources team in New Brunswick, the Human Resources Partner provides tactical and strategic HR support to management and staff by delivering superior service and professional counsel.

Key Duties and Responsibilities:

Serve as a strategic partner for business leaders, providing consultation, coaching and guidance on HR initiatives;
Demonstrate an active leadership role within the Operations Management teams, including participation in organization-wide initiatives in support of improved resident service;
Provide confidential operational and tactical advice, counsel and support leaders in all functional areas including employee and labour relations, performance and development, employee engagement and retention, recruitment, workforce planning, attendance, abilities and performance management;
Develop relationships with front line Managers to foster ongoing and open conversation and trust, serve as leadership coach and confidant, providing necessary counsel and feedback necessary to increase leadership capacity;
Talent Acquisition, Immigration, Ability and LOA administration and support;
Provide guidance on and/or represent the organization at grievance meetings, where applicable and serve as subject matter expert in the interpretation and administration of Collective Agreements and Terms and Conditions;
Support collective bargaining process; facilitate post-bargaining rollout and training initiatives;
Participate in the review, revision, introduction and implementation of new or updated HR policies, programs, guidelines and processes. Provide guidance on, and interpretation of HR policies, procedures and processes;
Investigate and manage complex employee and labour issues including but not limited to internal investigations, performance and attendance management, and progressive discipline to ensure the health of the organization and to support relationships between front line employees and management teams;
Ensure employee and resident safety by following and applying all standard operational procedures, safe work practices and training provided;
Any other duties as assigned.
Qualifications
Requirements for the role include:

Undergraduate degree with a concentration in a human resource discipline or equivalent obtained through training and experience;
Certificate Program in Human Resource Management and/or related post-graduate studies are an asset;
Minimum five to seven (5 to 7) years' progressive experience in the human resources field providing a broad range of services, preferably in a large, complex unionized environment;
Management experience and knowledge of all aspects of human resources management required; experience within the healthcare sector preferred or asset;
Experience in navigating Immigration and Foreign Worker programs, applications and compliance audits considered an asset;
Fully Bilingual in French and English;
Willingness to travel frequently within the province of New Brunswick and occasionally outside of the province.
CPHR applicant preferred
Additional Information
We offer a comprehensive compensation package, attractive benefits plan, free on-site parking, and flexible scheduling.
About the Company
Shannex Incorporated has been in business since 1988 and is a leader in seniors' accommodation, service and care, providing home care, retirement living, assisted living, memory care and nursing home care in Nova Scotia, New Brunswick and Ontario.
How to Apply