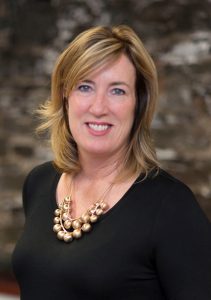 Judy serves as a strategic business partner focused on employee relations. With over 20 years of diverse human resource experience, Judy provides counsel and support on a number of HR initiatives as they apply to People and Culture such as; employee engagement; leadership development; performance and staffing; payroll & benefits; employment law and practices.
She holds a designation as a Chartered Professional in Human Resource (CPHR); a SHRM Senior Certified Professional (SCP); a Business Administration Certificate from the University of New Brunswick (UNB); a Certification in Human Resource Management from UNB; and a certification in Emotional Intelligence from Western University. Judy is also certified in EQ-I 2.0 and EQ 360 assessments from the Emotional Intelligence Training Company (EITC).
In addition to her current role as a Human Resources Manager with BASE Engineering in Saint John, she is proud to be President of the CPHRNB Board, as well as a Director on the CPHR Canada Board. She is thrilled to have the opportunity to contribute and play an integral role in the growth and development of professional human resources in both her home province and nationally.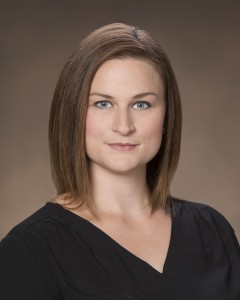 Jodi McMackin, Past President
Miller Paving Limited
Jodi McMackin is the Human Resources Business Partner, Atlantic Canada of Miller Paving Limited, specializing in employee relations, talent and culture and strategic planning. Jodi holds the Chartered Professional in Human Resources designation, a Bachelor's degree from the University of New Brunswick, a Post Graduate Advanced Diploma in Human Resources Management and a Diploma in Occupational Health and Safety. Jodi is dedicated to the advancement of the human resources profession and pursuit of excellence in professional standards. Jodi joined CPHRNB in 2008 and has been an active member and representative on the Moncton Chapter, Provincial and National Councils. Jodi is currently serving her second term as the President of CPHR New Brunswick.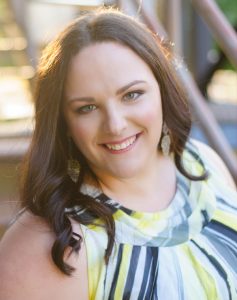 Marie-Pier Martin, CPA, CA, is the Corporate Reporting Manager at Assumption Life in Moncton, NB. Following a Bachelor in Business Administration from Université de Moncton and Certificate in Financial Planning from Université Laurentienne, she completed her accounting designation in 2014. Marie-Pier's passion for process improvement, ability to adapt rapidly and detailed oriented nature allow her to bring a different perspective to the board of directors as Treasurer.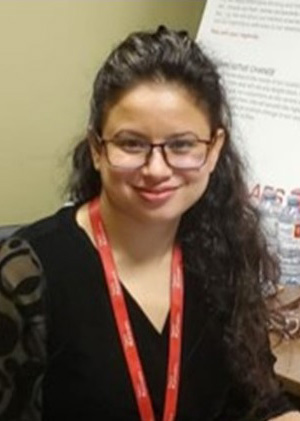 Deepa Khosla, Director
Tech Mahindra Ltd.
Deepa Khosla is a leader with close to 20 years of broad and progressive human resources experience in a global context.
Deepa Khosla holds the Chartered Professional Human Resources / CPHR designation , a graduate degree in Industrial Relations & Personnel Management and Masters in business administration in human resources from Symbiosis university . Deepa joined CPHRNB in 2021 and has been an active member and representative on the Governance committee. She is serving her first term as Board Member of CPHR New Brunswick.
In her current role, Deepa is Business HR Head (BPS Americas) with Tech Mahindra Ltd. A highly collaborative leader with passion for building high performance teams and leading transformational programs. She has a proven track record of successfully managing and driving change in a growth oriented multi-cultural and matrix organization. She holds diverse HR experience with current role having strategic and operational focus, where the core responsibilities are driving HR systems and people practices such as HR policies and processes, performance management, HR compliance, employee retention framework and payroll regulations. Her core competence and interest area are HR business partnering and in building, aligning, and driving performance of teams to achieve success in people strategies. She is passionate about helping HR professionals and businesses to stay informed on relevant HR trends, compliances, and legislation, and develop expertise on leading HR practices that help their teams to drive effective business outcomes.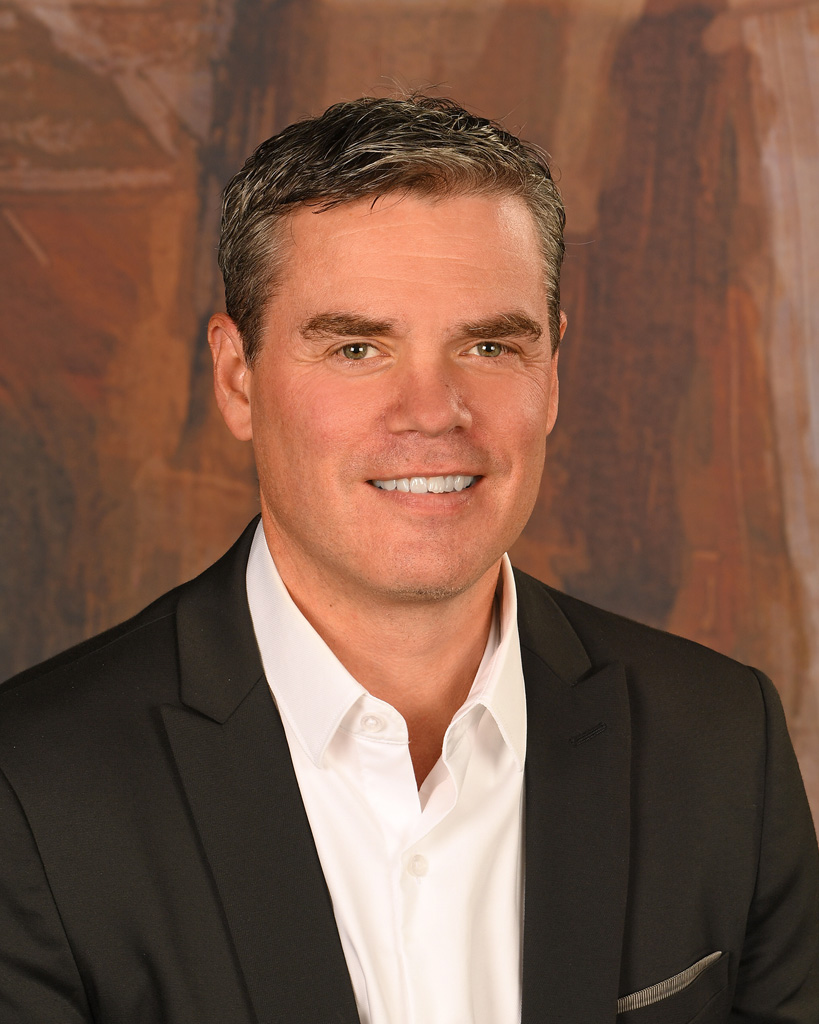 Denis Léger, CPHR, is the Sr. Director, Residential Contact Centers for Distributel operating out Edmundston NB. With more than 25 years in the Contact Center industry, he's amassed a wealth of experience in budgeting, resource planning, customer experience and process improvement. A results-oriented individual, Denis strives to create a fun, performance-driven environment for his team members. Denis completed his undergraduate degree at Université de Moncton and he is a graduate of the UNB/CCNB Human Resources Management certificate program.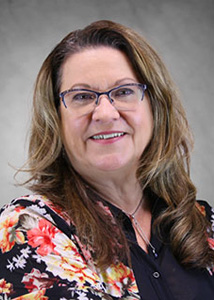 Shaun McBride, Director
The Learning Bar
Shaun McBride is the Human Resources Director at The Learning Bar, delivering full-cycle HR support to managers and employees, with a focus on strategic planning, talent acquisition, employee engagement, performance management, and culture. Shaun holds the Chartered Professional in Human Resources designation, a Diploma in Business Administration, with Human Resources focus from Assiniboine Community College. She is dedicated to the advancement of the human resources profession and pursuit of excellence in professional standards. Shaun joined CPHRNB in 2007 and has been an active member and representative on the Fredericton Chapter since 2016. Shaun is currently serving her first term as Board Member of CPHR New Brunswick.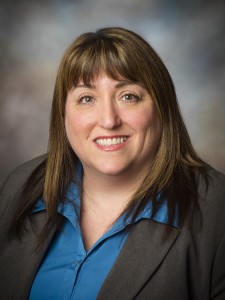 Elizabeth O'Keefe, SHRM-SCP, CPHR, CHRL, is the Human Resources Manager at AV Group NB Inc. in Atholville, NB. She has over 20 years of experience specializing in unionized mid-size manufacturing organizations providing guidance and leadership to senior managers. Her vast generalist experience includes compensation, benefits, training, employee development, workforce planning, full cycle recruitment, claims management, occupational health & safety, employee engagement and a specialization in labour relations. She has worked in various provinces and industries including automotive, food, pulp & paper and logistics.
Elizabeth earned her Bachelor of Arts degree, certifications in Public Administration and Criminology from Memorial University of Newfoundland. She holds post graduate diplomas in Human Resources Management and Occupational Health & Safety from Ryerson University.
She joined CPHRNB in 2012 and has been an active member of the North East executive team since that time. She serves as the Chair of the Provincial Standards Committee and has served on the National Operations Panel for the construction of the National Knowledge Exam questions. She has been a member of HRPA since 2001 and received her CHRL designation in Ontario in 2006.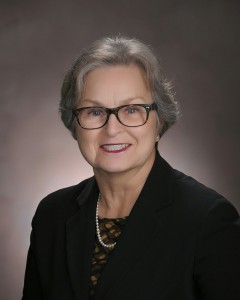 Fran does Corporate Privacy for Service New Brunswick, a crown corporation of the Government of New Brunswick.
She is an active member of the Chartered Professionals in Human Resources New Brunswick, having been the President of the Provincial Executive from 2008- 2012. Presently, Fran sits on the Provincial Board as a Director-at-Large, and Chairs the Professional Standards Committee. She is also the past-President of the Fredericton Chapter of Human Resources.
As the NB President, Fran represented the interests of the NB membership and the profession sat on the National Board of Directors of the Canadian Council of Human Resources. During her five years on the National board, she was Chair of the Government Relations Committee; Vice-Chair of the Human Resources and Compensation Committee; a member of the Standards Advisory Committee under the CCHRA; and, chaired a national task force established to look at the creation of a non-degreed designation in Human Resources.
She also sat on the Board of Advisors of MedRunner Health Solutions, Inc., a health solutions company based out of Saint John, and was retained as their Chief Privacy Officer from 2010 until 2013.
She has worked for the Government of New Brunswick since 1982 in a variety of non-bargaining and management capacities. Fran is retiring from the Government of New Brunswick in March of 2017, after 35 years in the public sector, and will pursue part-time privacy consulting.
Fran holds an undergraduate Arts degree from Mount Saint Vincent University and a Masters degree in Education from UNB. She has held her CPHR designation since 2002, and received her certification in Human Resource Management from UNB in 2005. In 2011, she graduated from the Information Access and Protection of Privacy Program (IAPP), out of the University of Alberta. In 2015, she was granted the designation of CIAPP- Master Level, by the Canadian Institute of Access and Privacy Professionals.
President's Message

Dear Fellow Members,

I am honored to serve as President of the Chartered Professional in human resources of New Brunswick (CPHRNB). Our organization is dedicated to promoting excellence in the field of Human Resources and I am proud to be part of a community of professionals who share a commitment to advancing our industry. I have been serving as a director on our provincial Board since 2020 and I remain impressed by the level of unwavering dedication displayed by our board members towards the field of Human Resources.

In the coming year, we will focus on providing the resources, education, and networking opportunities required to succeed in your role. We will continue to offer engaging and informative events, seminars, and webinars that will help you stay up to date on the latest HR trends and best practices. We believe that by building strong relationships via our network, we can strengthen our collective knowledge and create a more robust HR community.

I am excited about the year ahead and look forward to working with all of you to advance our profession here in New Brunswick. Please feel free to reach out to me or any of our Board members with your questions, concerns, or ideas.

On behalf of myself and our Board of Directors, I would like to thank you for your trust and continued support.

Sincerely,
Judy Van Tassel, CPHR, SHRM-SCP
President, CPHRNB