FREE webinar: Litigation-Proof and Libel-Free Layoffs


July 5th 2022, 1:30 pm to 2:30 pm


Format: Live Online - Zoom Webinar
All login information will be sent to you via email the day prior to the session.


Please check your junk/spam folder if it has not come through to your in-box.

Chapter:
Webinar
Language:
English
Registration Deadline:
July 3rd
CPHR Renewal Hours:
1

Presenters:
Bettina Xue Griffin - Senior Legal Research Associate, Blue J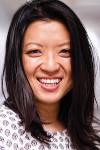 Bettina Xue Griffin

designs and builds machine learning-backed tools in areas of employment law and tax law. At Blue J, she has helped to create a platform that provides clarity of the law to employment and tax law practitioners. Blue J practitioners can use a prediction engine to predict scenario outcomes, and a factorbased decision finder to find relevant decisions incredibly quickly. The platform also has a simplified diagramming feature, and allows for digital statute analysis that streamlines research. Prior to joining Blue J, she worked as a commercial litigator and has represented clients at all levels of court in Ontario, Canada.

Description:
Market volatility, supply chain disruptions, and general economic instability cause employers to react by adjusting the size of their organizations. The recent layoffs in tech are just one example of this. It has recently become increasingly complex for employers to navigate layoffs in a way that is ethical, considerate of employees, and reduces the risk for the employers. How can layoffs be conducted in a way that reduces the risk of litigation or libel? What are factors often overlooked that place organizations in hot water – whether in the courts or the media?

This webinar examines the difficult question in the content of any layoff (whether it is an individual, a small team, entire departments, or hundreds of employees across an organization) by teaching the fundamentals of reasonable notice and analyzing recent arbitration and court decisions on similar issues. Expect practical takeaways, like how leveraging technology helps practitioners answer these difficult issues.

In this presentation, you will learn:
The types of actions that can be taken by employers
Real-world examples of layoffs and the issues that arose for organizations
Practical insights on what the courts and arbitrators say about this issue
How practitioners can leverage technology to gain insights into this complex issue
Who should attend:
HR professionals
Lawyers and legal experts in the areas of labour and employment.

Special Notes:
Member Rate: FREE
Non-Mamber Rate: $29.99 (+tax)
CPHRNB members: Be sure to use code PDWEB-NB22 when registering. Also you are required to track your PD hours since this is not a CPHRNB event.
Both registration and payment are required for every person attending this webinar. Questions about registration or receipt can be directed to pd@cphrbc.ca.
Note: If you have not received your login access information the day prior to the webinar date, or for inquiries regarding online workshops, please email or call 604.684.7228.