Job Information
| | |
| --- | --- |
| Company: | Atlantic Lottery Corporation |
| Job Title: | Talent Acquisition Associate (12-Month) |
| Location: | Moncton, NB |
| Position Type: | Contract |
| Application Deadline: | 2021-11-27 |
| Reference Number: | 04-2209 |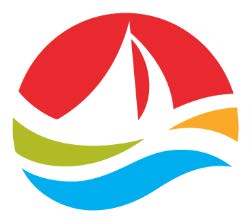 Company:
Atlantic Lottery Corporation
Job Title:
Talent Acquisition Associate (12-Month)
Location:
Moncton, NB
Position Type:
Contract
Application Deadline:
2021-11-27
Reference Number:
04-2209
Job Description
We're on a mission to ensure that all our players have fun, dream big and play responsibly one player experience at a time and we're looking for team members who share that same passion. Our culture is built on a shared commitment to do what's right for our customers, our people, and our communities.
Atlantic Lottery (AL) is seeking a 12-month term for a Talent Acquisition Associate . Location is flexible within Atlantic Canada with occasional travel to Moncton, NB.
As our Talent Acquisition Associate, you are primarily accountable for supporting recruitment and onboarding processes/initiatives and will support other People & Culture programs and projects as required. You are an ambassador for AL, contributing to maintaining a talented, engaged workforce by actively leveraging multiple candidate touch points and channels (social media, professional associations, etc.) and executing indirect and direct candidate sourcing, thus proactively developing our talent pools. As our Associate you will demonstrate a high level of ethical behavior and personal integrity with a positive and pro-active communication style with peers and colleagues building effective relationships within and across the business.
Qualifications
What we can expect from you:
• Strong listening, communication, and collaboration skills
• Proven ability to work with and protect confidential information
• Innovative thinker and problem-solver; ability to analyze and interpret the needs of clients and offer appropriate options, solutions, and resolutions
• Exceptional attention to detail
• Highly flexible, with the ability to respond quickly in a dynamic and changing environment
• Customer focused with exceptional interpersonal and communication skills and the ability to work effectively with different personalities
• Able to build and maintain relationships with corporate departments, key business partners, and employees
• Excellent computer systems skills, including experience in Microsoft Office
• Energetic self-starter who enjoys working in a fast-paced, team-oriented environment
• Ability to meet deadlines under pressure
• You can adapt to change in a nimble & agile fashion.

You should apply if you have the following:
• Human Resource Diploma
• Minimum one year of experience in a recruitment role combined with a post-secondary education in Business
• Strong understanding of legalities surrounding recruitment practices (e.g. human rights, privacy, etc.)

Awesome if you had:
• Experience using an applicant tracking system (ATS) or a human resources information system (HRIS)
• CPHR Designation

Benefits:
• Extended health coverage that includes medical, dental, and vision.
• Basic life insurance, disability, and wellness programs.
• Defined Benefit Pension Plan
• Three weeks of vacation annually (pro-rated) and 12 paid statutory holidays (in NB)
• Three personal leave days per year
• Two volunteer days per year
• Short-term incentive program based on personal and corporate performance
• Career advancement opportunities.

Recruitment Process: COVID-19 has accelerated change across our workplace, including our hiring practices! As a result, throughout your application process, you may be asked to connect with us virtually, and may not be required to meet in-person.
Internal Employees: Internal Employees interested in this opportunity must be in "good standing," which entails meeting expectations on their previous performance review. Performance Improvement plans, disciplinary action memos, attendance, training and other performance related memos will be taken into consideration as well when determining the applicant's "good standing" status.
Health and Safety: AL is committed to ensuring the health, safety, and wellbeing of our employees. Therefore, AL will require employees for whom the COVID-19 vaccine is authorized by Health Canada, to be fully vaccinated against COVID-19 and submit either proof of COVID-19 vaccination or receive a valid exemption by Jan. 14, 2022.
How to Apply