Afficher la liste des catégories
FREE Webinar: Advancing Equity & Supporting Mothers at Work


Le 8 novembre 2022, 13h30 à 14h30


Live Online - Zoom Webinar

Chapitre :
Webinaire
Langue :
Anglais
Date limite des inscriptions:
Le 6 novembre
Heures pour le renouvellement du CRHA:
1

Conférenciers :
Jen Murtagh, ACC, CLC and Sonja Baikogli Foley - Co-Founders of Maturn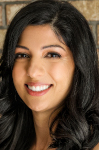 Sonja holds 15+ years of diverse experience in non-profit, public and private organizations, 8 years of board experience in the nonprofit and public sector, and has always been drawn towards impact-driven work that genuinely makes a difference in the lives of others. Educated in Sweden, Canada and Spain, Sonja began her career in media working in radio and continued to create change through her career — from participating in the United Nations, to serving as a board of director on the YWCA Canada Board for five years, to being appointed to the West Vancouver Police Board by the Province of BC in 2020, and most recently led the Intergovernmental Relations & Strategic Partnerships team at the City of Vancouver. As a mother of two, Sonja co-founded Maturn out of a desire to support women and advance gender equity.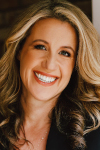 With over two decades of experience spanning both corporate and non-profit, heart-centred leadership has been the guiding star of Jen Murtagh's career. An award-winning and values-based C-Suite leader, Jen has successfully led and raised millions for national campaigns on anti-bullying, vulnerable youth, and advanced gender equity through her work with a variety of women's organizations. She is an accredited leadership coach, co-founder of Maturn and a Business in Vancouver 'Forty Under 40' Award Winner.


Description de l'évènement :
It's time to flip the motherhood penalty on its head and create the motherhood opportunity. As a leader within your organization, you have a unique ability to advance equity and better support the experiences of mothers, at work and through the transitions of maternity leave. We invite you to join Maturn for a webinar that will shed a light on the impact of maternity leave in Canada, how maternal bias fuels inequity and share effective strategies to create equitable and inclusive work cultures that help mothers thrive.



In this presentation, you will:
Increase your awareness around the data and research behind the impact of maternity leave in Canada
Gain a deeper understanding of the maternal wall and maternal bias and how they create barriers to women's full participation at work
Appreciate the unique challenges and lived experiences of mothers
Learn strategies to combat the motherhood penalty and how you and your organization can fully support mothers before, during and after maternity leave
Receive concrete tools and resources to bring back to your organization that will create
Who should attend:


The human resources leader who is committed to diversity, equity and inclusion and has the opportunity to drive cultural change to be more inclusive of mothers.

Précisions :
Member Rate: FREE
Non-Mamber Rate: $29.99 (+tax)
CPHRNB members: Be sure to use code PDWEB-NB22 when registering. Also you are required to track your PD hours since this is not a CPHRNB event.