Job Information
| | |
| --- | --- |
| Company: | Nova Scotia Health Authority |
| Job Title: | Human Resources Consultants |
| Location: | Cumberland Regional Hospital |
| Position Type: | Full Time |
| Salary: | $62,902 - $78, 628 annually |
| Application Deadline: | 2018-01-31 |
| Reference Number: | 7763 |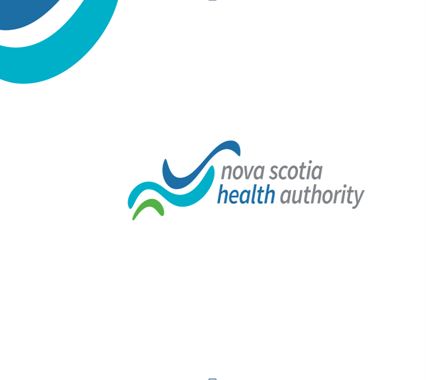 Company:
Nova Scotia Health Authority
Job Title:
Human Resources Consultants
Location:
Cumberland Regional Hospital
Position Type:
Full Time
Salary:
$62,902 - $78, 628 annually
Application Deadline:
2018-01-31
Reference Number:
7763
Job Description
Reporting to the Zone Director and working closely with the zone Employee and Labour Relations manager the HR Consultant provides strategic human resources leadership and consultation to an assigned group of senior leaders and managers within their respective zone.

He/she is accountable to research and deliver innovative human resources solutions that are aligned with the client's business objectives and consistent with relevant policies, collective agreement language, legislation and the vision, mission, values and culture of NSHA. Collaborating with various partners on the People Services team is integral to the support of the human resources service delivery model.

The HR Consultant also works in close collaboration with the Zone Manager of Labour Relations on complex labour relations issues and matters of provincial scope in order to support consistency in practices across NSHA.

The HRC demonstrates the ability to understand the needs of the clients they serve and makes recommendations for action plans to address issues that effectively use and integrate the services provided by People Services in order to support and enhance client team functioning.

The HRC is able to provide appropriate coaching, support and guidance to managers to assist them in the effective, efficient and sustainable delivery of their programs and services. This includes but is not limited to: managing employee performance; supporting team functioning; discipline; grievances; workforce planning; layoffs and terminations; investigations; policy development, interpretation and implementation; leadership development and special projects that support a business area or client. Consultation with external legal services (Health Association Nova Scotia – HANS) may be required on particular issues or initiatives.

Specific functional areas of responsibility include:
•Labour and employee relations
•Performance management
•Mediation, conflict resolution and harassment investigation
•Staffing and transition support
•Classification and compensation
Qualifications
Graduate of post secondary degree/program in Human Resources or an equivalent combination of education, training and experience
•Minimum of 5 years' experience providing general human resource services within a complex unionized environment
•Human Resources experience in the health sector preferred
•Current knowledge of labour trends and legislation
•Experience in mediation and conflict resolution
•Experience interpreting collective agreements and policies
•Excellent analytical, organizational, and decision making skills
•Exceptional interpersonal and relationship building skills
•High level of competence in both written and verbal communication
•Demonstrated customer service skills
•Excellent problem solving skills
•Excellent consultative, influencing and coaching skills
•Strong working knowledge of MS Office (including Word, Excel and PowerPoint)
•Experience with information systems (e.g. SAP)
•Demonstrated experience in human resources practices related to diversity and social inclusion
•Certified Professional Human Resources (CPHR) preferred
•Competencies in other languages an asset, French preferred
•Successful Applicants are required to provide a criminal record check to People Services before starting employment and assume any associated costs as a condition of employment



PLEASE NOTE: Applicants will be screened on the above qualifications. Applicants must clearly demonstrate how they meet the knowledge and competencies in their cover letter and resume. Applicants relying on education and experience equivalencies must demonstrate such equivalencies in their application. Applicants will not be considered for an interview if applications are incomplete or missing information.
About the Company
The Nova Scotia Health Authority is the largest provider of health services in Nova Scotia. We are over 22,000 employees who provide health care and support services in hospitals, health centres and community-based programs throughout Nova Scotia.

Nova Scotia Health Authority provides health services to Nova Scotians and some specialized services to Maritimers and Atlantic Canadians. We operate hospitals, health centres and community-based programs across the province. Our team of health professionals includes employees, doctors, researchers, learners and volunteers that provide the health care or services you may need. This is accomplished across four geographic management zones which are responsible for the operation of acute care health centres and the provision of a variety of inpatient, outpatient services including academic, tertiary, quaternary care and community based programs and services including continuing care, primary health care, public health, and mental health and addictions.
How to Apply
Special Notes
Applications are accepted until 11:59 PM on the Closing Date