Job Information
| | |
| --- | --- |
| Company: | City of Saint John |
| Job Title: | Finance Clerk 5 |
| Location: | Saint John |
| Position Type: | Full Time |
| Salary: | $48,690 - $53,570 |
| Application Deadline: | 2018-02-25 |
| Reference Number: | Competition #18-002 |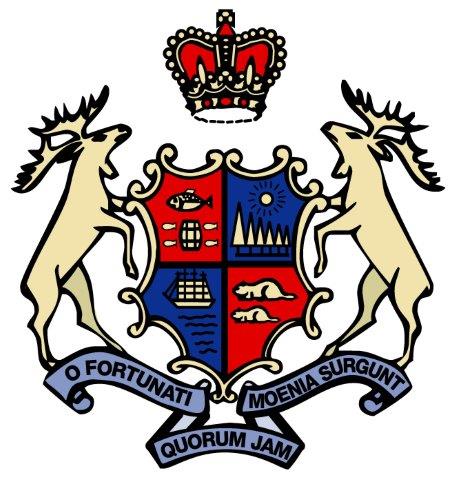 Company:
City of Saint John
Job Title:
Finance Clerk 5
Location:
Saint John
Position Type:
Full Time
Salary:
$48,690 - $53,570
Application Deadline:
2018-02-25
Reference Number:
Competition #18-002
Job Description
Primary Purpose

Under the general supervision of the Payroll Administrator, this position ensures that all employees and Pensioners of the City of Saint John are paid accurately and on time by verifying all inputs to the system are correct and all payroll data is transferred to the correct bodies for appropriate distribution.

Key Result Areas

Provides support to the Payroll Administrator and other staff members during vacations and peak periods.

Responds to internal and external client inquiries.

Provides required information to the Pension Plan Administrator.

Prepares Records of Employment for employees upon termination or interruption of earnings.

Ensures that all employees of the City of Saint John and Pension members are paid accurately and on time by:
- Verifying the information in the employee master file and Pensioner master file in the Payroll system is up to date and accurate;
- Providing accurate input to the payroll time entry system; and
- Reviewing input to the payroll time entry system so as to ensure accuracy when balancing payroll.

Processes payroll batch approvals: hires, adjustments, terminations and rate changes.

Processes weekly employee payroll and monthly pension payroll.

Responsible for the EPay function.

Ensures all legislated, court ordered and employee requested remittances to Provincial and Federal Agencies, Financial Institutions, Courts and United Way are made accurately and are submitted to Finance for processing.

Ensures that all employee Workplace Health Safety and Compensation Commission benefit cheques in lieu of weekly wages are recovered by the City of Saint John and prepares cash deposits for same and reconcile statement.

Assists with payroll month end processing and reporting including, but not limited to, monthly WorkSafe reporting (filing assessable earnings) and Stats Canada reporting.

Assists with reconciliation of payroll bank accounts.

Prepares annual Canada Saving Bonds Campaign.

Assists in preparation of T4's and T4A's and year end processes.

Calculates year end overrides for court demands and distributes same to be implemented.

Obtains and processes Income Tax Reductions at source for each new year.

Keeps informed of any changes and updates to Government Legislation and Employment Standards.

Contributes to a positive employee relations culture by providing friendly and timely service to employees and pensioners in related payroll matters.

Supports the area and the organization by serving on various project teams as assigned and by remaining current on best practice payroll methods, recommending changes and improvements as warranted.

Promotes the professional image of the organization at various functions and making technical presentations to outside groups when requested.

Contributes to a professional and cooperative work environment by providing support and assistance to colleagues as needed.
Qualifications
Education:

Must have or be able to obtain certification in the Payroll Management Certificate Program (PMCP).

Diploma in Business Administration with a focus in Accounting from NBCC or Business Certificate 1 and 2 from UNBSJ

Experience:

Minimum of 2 years payroll experience.

Technical Skills:

In addition to full proficiency in Microsoft Word, Excel, and Power Point, has a strong working knowledge of job specific software such as ROE Web. Working knowledge of general office policies and procedures such as that needed to function effectively on a day to day basis
How to Apply
Special Notes
** Late applications will not be considered.