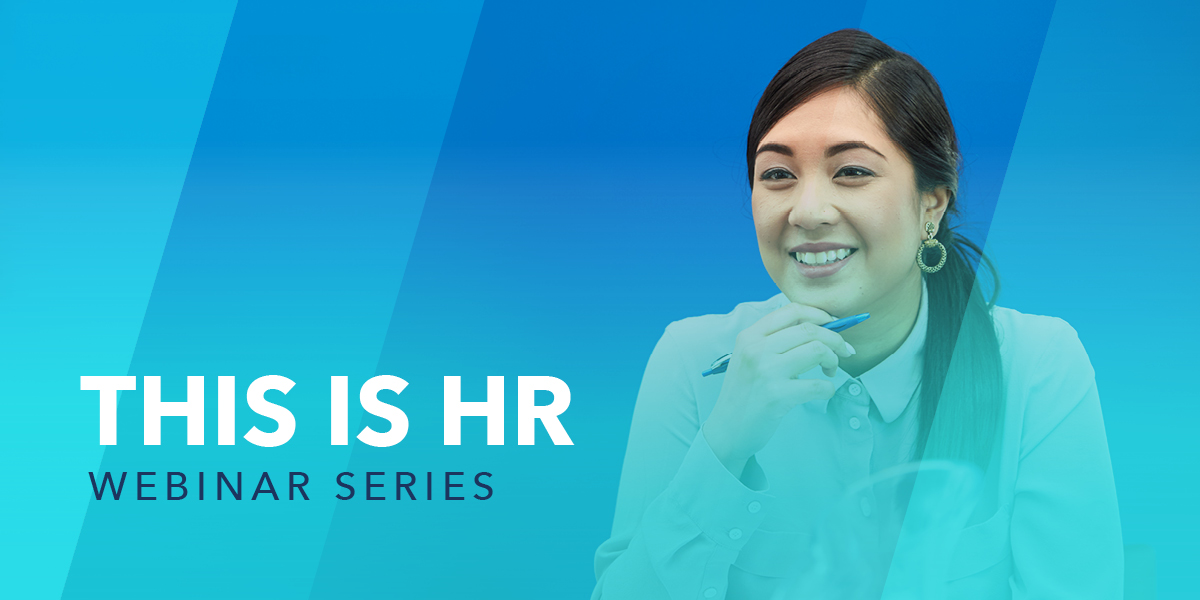 Unlocking Happiness at Work
Join us for our second "This is HR" webinar series by CPHR Canada with keynote speaker Jennifer Moss and host Richard Cloutier.
Format: Online – Live Webinar
Date: November 6, 2019
Time: 12:00 p.m. CDT (central time zone)

After two decades of research, it is proven that there is a direct correlation between a healthy, productive workplace culture and a company's bottom line.
We used to think IQ was the best determinant of a person's likelihood for success. Now, we have scientific evidence that proves otherwise. As we understand more about emotional intelligence and how it plays into the cultural makeup of some of the most innovative companies, it's impossible to ignore its relevance.
When your team builds up their psychological fitness, it can give them the edge to outpace competitors through increased innovation, improved engagement, and higher productivity. This talk will explore how to unlock happiness in the workplace to rally organizational metrics while sustaining, or even reigniting, our passion for work.
In this presentation, you will learn:
The Happiness Economy
How to foster workplace happiness
The mechanisms for tracking your organizational success
Adaptive frameworks to implement within your organization
Keynote Speaker:
Jennifer Moss is an international public speaker, author, and workplace expert. She is the award-winning author of "Unlocking Happiness at Work" and frequent writer for Harvard Business Review and Society for Human Resource Management (SHRM). She is the co-founder and Board Member at Plasticity Labs, a workplace insights and consultancy firm.
Jennifer is also a member of the United Nations Global Happiness Council – a small group of leading scientists and economists that analyze and report on the happiest and the least happy countries. Jennifer contributes annually to the workplace chapter of the Global Happiness Policy Report.
Jennifer is a recipient of the International Female Entrepreneur of the Year Award, named a Canadian Innovator of the Year and was honoured with the Public Service Award from the Office of President Obama.
Please join us for an educational and insightful conversation. See you soon!