FREE webinar: Navigating a Remote-Working World: Productivity, Confidentiality and Substance Use


June 17th 2021,


Zoom online

Chapter:
Webinar
Language:
English
Registration Deadline:
June 15th

Presenters:
Bettina Xue Griffin, Blue J Legal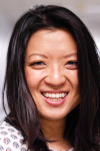 Bettina Xue Griffin is a legal research associate at Blue J Legal. She has experience in commercial litigation and applies her practice expertise to develop machine-learning software on topics such as US and Canadian federal tax law and Canadian employment law.

Description:
The COVID-19 pandemic has negatively impacted Canadians' mental and physical health. Over the past year, Canadians have struggled to adjust to the new "normal" which, for millions of Canadians, includes working from home.

Throughout provincial lockdowns and restrictions, employers have been learning to navigate the new remote working environments including managing productivity among employees as well as managing substance use and confidentiality laws.

During this webinar, an employment lawyers from leading Canadian employment & labour law firms will discuss the employer's duty manage productivity levels and potential substance use at home, while abiding by confidentiality laws for employees working from home.

In this presentation, you will learn:
The state of the law surrounding an employer's right to perform drug and alcohol testing when employees are working from home
The state of the law surrounding an employees confidentiality when working from home
Influential factors that HR professionals should know when dealing with drug and alcohol testing
How AI-powered platform can assist HR professionals in navigating complex drug and alcohol testing

Special Notes:
This event is not a CPHRNB Webinar, be sure to track you hours.
Register FREE on CPHRBC website, using access code NB-MEM21
Non-Member Fee: $29.99 + taxes
Both registration and payment are required for every person attending this webinar. Questions about registration or receipt can be directed to pd@cphrbc.ca.
Note: If you have not received your login access information the day prior to the webinar date, or for inquiries regarding online workshops, please email or call 604.684.7228.