FREE webinar: Successful Retirement Masterclass


June 15th 2021, 1:30 pm to 2:30 pm


Format: Live Online - Zoom Webinar
All login information will be sent to you via email the day prior to the session. Please check your junk/spam folder if it has not come through to your in-box.

Chapter:
Webinar
Language:
English
Registration Deadline:
June 13th
CPHR Renewal Hours:
1

Presenters:
Chad Ekren - Certified Financial Planner & Portfolio Manager, Capital Concepts Group / iA Private Wealth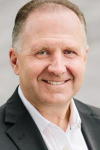 Chad Ekren is a CERTIFIED FINANCIAL PLANNER® and partner with Capital Concepts Group (since 1996) and Portfolio Manager with iA Private Wealth.

As a Financial Educator to employee groups and the general public, Chad has taught thousands of people through his Retirement Education Seminars and 208 weekly live radio shows on 600AM in Vancouver.

Chad is the creator of the Successful Retirement Solution™ (SRS), a comprehensive retirement education and planning framework.

Accomplishments, Experience & Interests:


•UBC Commerce Graduate 1986
•8 years as commercial & residential mortgage broker
•Active leader in community, church & sons' sports teams
•Loves playing, coaching & watching sports, especially hockey
•Lives in Richmond with wife Rose Mary and son Nicholas

Description:
When you retire you will spend two things: Money and time.

The way you structure your money and use your time will determine how joyful your retirement will be.

Attend this webinar to learn how to maximize your financial security, purpose & legacy using strategies enjoyed by affluent Canadians.

Importantly, you will also learn about the non-financial side of retirement planning which will help you design a meaningful, impactful retirement.

Even if you don't feel you have as much money saved as you'd like or think you are too young to start retirement planning, this webinar (and the included online Successful Retirement Academy) will help you have more peace of mind, freedom and happiness in your retirement.

In this presentation, you will learn:
How to

Plan the Non-Financial side of Retirement

to ensure Your Happiness

Avoid 4 Common Financial Mistakes

using an Integrated Ecosystem
How to Navigate Your Tax Brackets so you

Pay Less Tax

How to

Maximize Your Canada Pension Plan

(CPP) Income
Learn what Your

Biggest Risk in Retirement

is

Special Notes:
This event is not a CPHRNB Webinar, be sure to track you hours.
Register FREE on CPHRBC website, using access code NB-MEM21
Non-Member Fee: $29.99 + taxes
Both registration and payment are required for every person attending this webinar. Questions about registration or receipt can be directed to pd@cphrbc.ca.
Note: If you have not received your login access information the day prior to the webinar date, or for inquiries regarding online workshops, please email or call 604.684.7228.