Top 10 HR Mistakes and How to Avoid Them \ Free for Members


March 4th 2021, 1:30 pm to 2:30 pm

Chapter:
Webinar
Language:
English
Registration Deadline:
March 2nd
CPHR Renewal Hours:
1

Presenters:
James D. Kondopulos, CPHR, Roper Greyell LLP Natalie Cuthill, Roper Greyell LLP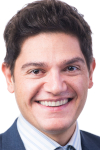 James D. Kondopulos is a founding member and partner* of Roper Greyell LLP.

James has represented employers and senior employees before all levels of court and a wide range of workplace-related administrative tribunals in British Columbia. He is frequently recommended as a strong advocate who provides capable representation and pragmatic advice.

James was named one of Canada's leading lawyers under 40 in 2013. He is a Chambers-ranked lawyer and has been repeatedly recognized as a leading lawyer in employment and labour law by Best Lawyers, the Canadian Legal Lexpert Directory and Who's Who Legal.

*Practising through a law corporation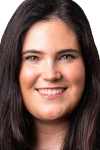 Natalie Cuthill is an associate at Roper Greyell LLP.

Natalie practices in all areas of provincial and federal employment and labour law, with an emphasis on employment litigation, human rights law, labour arbitrations, and workplace privacy matters. She is a skilled negotiator and litigator, assisting her clients in resolving their disputes or advancing their positions in proceedings before the courts and various administrative boards and tribunals.

Natalie frequently authors articles, presents and provides client-training seminars on topical workplace law and litigation matters.

Description:
Join James D. Kondopulos and Natalie Cuthill of Roper Greyell LLP, a leading Vancouver-based employment and labour law boutique with over 40 lawyers who practise exclusively in the area of workplace law, for a discussion of the most common and costly HR mistakes and how to avoid them.

James and Natalie will identify mistakes most frequently made by employers and canvass preventative measures and strategies to avoid needless legal disputes and save the significant money, time and trouble generally associated with lawsuits.

They will welcome dialogue and questions throughout the webinar.

In this presentation, you will learn:
Mistakes most frequently made by employers
Impact that these mistakes can have on employers
Strategies and preventative measures to avoid making these mistakes

Special Notes:
This event is not a CPHRNB Webinar, be sure to track you hours.
Register FREE on CPHRBC website, using access code NB-MEM21
Non-Member Fee: $29.99 + taxes
Both registration and payment are required for every person attending this webinar. Questions about registration or receipt can be directed to pd@cphrbc.ca.
Note: If you have not received your login access information the day prior to the webinar date, or for inquiries regarding online workshops, please email or call 604.684.7228.