Developing Emotional Intelligence through Coaching / Free for Members


April 6th 2021, 1:30 pm to 2:30 pm

Chapter:
Webinar
Language:
English
Registration Deadline:
March 31st
CPHR Renewal Hours:
1

Presenters:
David Cory, B.Ed., M.A., and Jill Cory, B.A. of Emotional Intelligence Training Company Inc.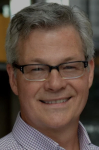 David Cory

is a certified coach (CPCC), speaker, and leadership development specialist known for his expertise in applying the concept of emotional intelligence to leadership development for individual and organizational performance improvement. David founded the Emotional Intelligence Training Company Inc. in 1998, which is the leading provider of the EQ-I 2.0/EQ 360 Certification Course globally. He also coaches leaders, designs and delivers leadership training and has a passion for seeing clients develop their emotional intelligence skills and get more of what they want out of work and life.


Jill Cory

is a certified coach (CPCC), author, and speaker and an experienced leadership development specialist with a passion for developing innovative, diverse and equitable workplaces. For 19 years, Jill held a leadership role at BC Women's Hospital & Health Centre. In this role, she was responsible for leading a team to meet a provincial mandate to develop and deliver training, conduct community-based research, develop and implement policy, and engage organizations and communities in sustainable, strategic actions.

Jill is the co-author of When Love Hurts, A Woman's Guide to Abuse in Relationships, published by Penguin Random House. She has also published many other reports and policy documents in the field of violence against women in relationships.

Description:
Emotional Intelligence has been identified by the World Economic Forum as a top 10 employment skill for the global workforce. Research provides us with concrete, evidence-based models of EI, which allow us to assess levels of competency (EQ) and provide roadmaps for development. What exactly is EI and how can it be developed through coaching? Join Jill Cory and David Cory, Canada-based coaches and leadership development specialists, as they share with you what you need to know as an HR professional and how to best help your employees to develop their EQ.
In this presentation, you will learn:
What Emotional Intelligence is and why it matters
How to measure EQ using the world's leading tools
How top coaches help their clients to develop their EQ
5 tips to implement immediately to improve your EQ

Special Notes:
This event is not a CPHRNB Webinar, be sure to track you hours.
Register FREE on CPHRBC website, using access code NB-MEM21
Non-Member Fee: $29.99 + taxes
Both registration and payment are required for every person attending this webinar. Questions about registration or receipt can be directed to pd@cphrbc.ca.
Note: If you have not received your login access information the day prior to the webinar date, or for inquiries regarding online workshops, please email or call 604.684.7228.