Webinar - Duty to Accommodate: Life After Lockdown - Free for Members


April 13th 2021, 1:30 pm to 2:30 pm


Format: Live Online - Zoom Webinar

Chapter:
Webinar
Language:
English
Registration Deadline:
April 11th
CPHR Renewal Hours:
1

Presenters:
Chris Broughton, Upsourced HR Bettina Xue Griffin, Blue J Legal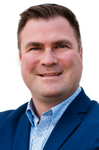 Chris Broughton

has dedicated his career to the Human Resources profession and is passionate about helping small and medium sized organizations "Make Better Workplaces". With a focus on the bottom line, Chris helps organizations to streamline their HR processes and manage their people better. Chris has focused his career working for organizations that want to invest in their people, and has been fortunate to gain invaluable experience in many areas of these growing organizations.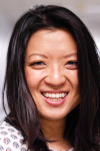 Bettina Xue Griffin

is a legal research associate at Blue J Legal. She has experience in commercial litigation and applies her practice expertise to develop machine-learning software on topics such as US and Canadian federal tax law and Canadian employment law.


Description:
The COVID-19 pandemic has negatively impacted Canadians' mental and physical health. Over the past year, Canadians have struggled to adjust to the new "normal" which includes working from home or working on-site with new health and safety measures in place.

After provincial lockdowns and restrictions are eased and more Canadians return to the office, employers will have to navigate several complexities that may implicate their duty to accommodate an employee. These issues include the duty to accommodate an employee's mental health condition and underlying health conditions to the point of undue hardship.

During this webinar, employment lawyers from leading Canadian employment & labour law firms will discuss the employer's duty to accommodate an employee's disability and how accommodation issues may arise when employees return to the office. Specific attention will be placed on the dramatic shift in working conditions across industries and geographic locations and the novel questions it raises.

In this presentation, you will learn:
The state of the law surrounding an employer's duty to accommodate an employee
Duty to accommodate issues that may arise for employees returning back to the office
Influential factors that HR professionals should know when dealing with the duty to accommodate
How AI-powered platform can assist HR professionals in navigating complex accommodation requests

Special Notes:
This event is not a CPHRNB Webinar, be sure to track you hours.
Register FREE on CPHRBC website, using access code NB-MEM21
Non-Member Fee: $29.99 + taxes
Both registration and payment are required for every person attending this webinar. Questions about registration or receipt can be directed to pd@cphrbc.ca.
Note: If you have not received your login access information the day prior to the webinar date, or for inquiries regarding online workshops, please email or call 604.684.7228.